Color Blocking Tips: The new fashion trends in 2012

Color blocking in fashion is the emerging fashion trend on the runway for the past two seasons. The trend of color blocking in fashion is expected to be at its peak this spring and summer and is expected to stay till summer 2013. Learn more about color blocking tips, what is color blocking, how colors need to be used to color block, how inspiration can be drawn from Indian tradition for color blocking and how color blocking can be helpful to enhance the female form.


Color blocking trend in fashion is the latest in thing for the past couple of seasons, and the popularity of color blocking in fashion is expected to be at its peaks this spring and summer. With a forecast that the color blocking trends in fashion will stay up to summer 2013 or may be even later, people are now being aware of it by and by. I do hear questions like what is color blocking or what are the definitions of color blocking, how to do color blocking, what are the best color blocking tips and so on, which inspired me to pen about it.


Color blocking as the latest fashion trends in 2012

I always wonder when I observe the work of God; what a genius it must take to get the exact combination of all the elements that appeal to the human mind! Colors affect us enormously, even though we do not really realize how much, during the course of the day. More so in our clothing. We have realized how important the proper matching or contrasting of colors is - thanks to the spurt of Fashion in our lives. These days, clothing norms have now changed from being just comfortable, to being fashionable, comfortable and affordable.

So, theory apart, in my quest to find what is scoring on the runways - something that has really caught my attention on the ramps is the color blocking trend. Here I will try to decode the trend of color blocking. Hope I can make this article on color blocking a fun read and not a technical jargon of color blocking theories.


A working definition of color blocking

What is color blocking exactly? Let us try to have a working definition of color blocking. Suppose you want to look cool and trendy, but don't really feel like indulging in the clichéd mix and match theories. What do you do? You can just pick up pieces that already served the purpose for you. In fact it is no big deal for people in the Indian subcontinent either. Remember those solid color Kurtas and contrasting Salwars and Dupattas?

Also worth a big mention is our tradition. The color schemes used in our traditional attires are a very good source of inspiration. Lets say for example the Kashmiri neutrals with a bright Dupattas for a head covering, the Rajasthani and Gujrati Bandhej with a medley of all primary colors, the Bengali cotton Sarees or our very own Kanjivaram Pattus with solid colors and contrasting bright borders highlighted with golden hues. Now, let us take our baby steps towards some handy color blocking tips that is exciting the fashion world more than ever!


Color Blocking Tips: Step by step guide on how to do color blocking

Color blocking as a fashion style is not yet in the vogue publicly. One of the reasons may be that if you want to know how to do color blocking, you need to have some basic ideas about the color wheel, and the right aptitude to experiment bravely. The basic concept of color blocking is simple, it deals with combining various complimentary colors; but putting color blocking in practice at home might not be that easy always!


The Basics of Color Wheel: The two third rule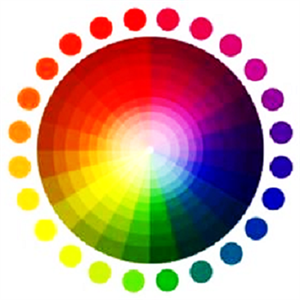 Summing up all the principles and theories one could have learnt in their art schools or fashion designing institutes, the most important thing to take note of about color blocking is the color wheel. We all know that we have three primary colors, namely red, blue and yellow. If we mix them in different combinations they give us the secondary and tertiary colors. We can further mix them, but this much is sufficient.

Now let's take a look at the good old color wheel. Make an imaginary equilateral triangle on it, and pick two colors that are touching the triangle. These colors will compliment each others and will create a nice harmony in your style. Isn't it a killer tips for color blocking?

You need to know a bit about analogous and complimentary colors too. If you line up three colors in the color wheel they are called analogous colors. On the other hand, complementary colors are positioned just oppositely. They can pair up really well! The tints and shades are yet another factors that you need to consider while doing color blocking at home. Shades are color plus black, and tints are color plus white. Shades and tints usually go well with each other.

If you want to check examples of color blocking it's best that you check out the latest trends of Spring 2011 fashion shows from our fashion events section. Most of the designers in this spring have worked on color blocking this year.

How to do color blocking at home? Keep buying things from the shops you are used to, but keep the color wheel in mind. Whatever you buy - jeans, tops, tunics, salwar kamizes, saree or whatever, including fashion accessories and fashion jewelry, apply your knowledge of the color wheel!


Things to avoid while experimenting with color blocking

Since color blocking involves a lot of use of bright colors, the wrong way is not far. The essence of beauty is to be pleasant for one's eyes. So if you are too contrasting, I mean to say if your use of colors might sore the eyes of the onlooker, that's certainly not a good thing to do.

Dark colors make you look slim. But if you are too slim normally, avoid too dark colors because that just might make you look like a skeleton. And, vice versa!

Don't put a lot of colors. You should experiment with two to three colors, and four is the maximum limit. Remember you are not working on the runway all the while, and too many colors won't look great for your everyday life. Don't end up being a moving color wheel out there in the roads!


Happy color blocking! And, I found some great things to start color blocking at Gucci, and Zabong. Consider buying fashionable garments from Zabong and basic solid color ones from Inkfruits - they're quite good!