Oscar nominee (2012) best actress Michelle Williams: A wiki biography

Who will be Oscar(2012) best actress? Popular actress Michele Williams has been nominated for Oscar 2012. Take a look at her life, achievements, Oscar fashions dress and watch out for the 84th academy awards! Read this wiki biography of Michelle Williams to know about the biography, awards won, contact profile and other details of Michelle Williams.


The whole world is waiting for 26 February 2012. Do you know the importance of that date? It's simple. Our Oscar awards 2012 will be announcing on that day. I think you all know the fact that Oscar 2012 nominees in different categories were earlier announced. Actress Michelle Williams is also a nominee for Oscar 2012. Since the whole eyes are in this celebrity, what will they wear on Oscar night? As majority of the people love fashion trends, you may be interested to know the dress Michelle wears on Oscar night. For the Oscars 2012, Michelle will turn to one of her tried and tested designer favorites. There are different options. One possibility is that if Michelle is feeling more romantic, then Valentino's beautifully wistful floral dress would look beautiful on her. Another option is the chic short sleeved pink gown from Giambattista Valli's first couture collection. Anyway we have to wait and see what Michelle Williams will be wearing on Oscar night?


The life of Michelle Williams: Biographic facts and details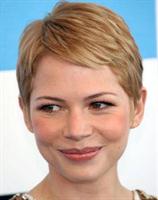 Date of birth of Michelle Williams: 9 September 1980
Present age of Michelle Williams:31
Place of birth of Michelle Williams: Montana, United States
Full name: Michelle Ingrid Williams
Years active: 1993 – present
Twitter page of Michelle Williams: There is a twitter fan page of Michelle Williams at the following URL- http://twitter.com/#!/MichelleWFans

Michelle Williams is a popular US actress, who had so far proved her talents in many films. She started her career with television guest appearances and later appeared in dramatic and independent films respectively. Now the whole world is eagerly waiting for the Oscar awards to be announced by 26 February 2012. As we all know Michelle is an Oscar nominee in the best actress category. But it's important to note that in the previous years also Michelle had won academy awards nomination for best supporting actress as well as the best actress respectively.

Apart from this, this talented actress had also won the golden globe award for best actress, Hollywood film festival award for best actress, Las Vegas film critics society award for best actress, Florida film critic's circle award for best actress, Toronto film critics association award for best actress and many more. When most people hear the name Michelle Williams, the first point that comes to their mind is regarding her profession as an actress.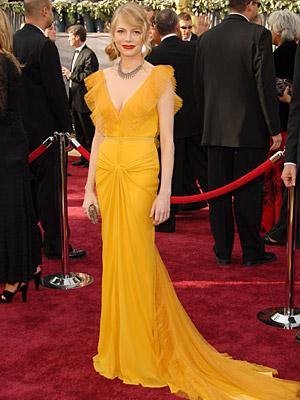 But it's better to consider her name as the academy award nominated actress. As Michelle is a popular actress, I know majority of you are interested to know about her personal life. So read the rest of this article where you will get important information of Michelle Williams.


Actress Michelle Williams and her personal life

Michelle Williams was born to Larry Richard Williams and Carla Ingrid in Montana, USA. When Michelle was nine years old, her family relocated to San Diego, California, USA. Williams married Heath Andrew ledger, an Australian television and film actor in the year 2004. But in the year 2007, Williams and ledger ended their 3 year relationship. Unfortunately ledger passed away in the year 2008. In this relation, Michelle has a daughter named Matilda Rose Ledger. Later Michelle began dating Spike Jonze, the famous American actor, director and producer and around a year later they split.


Filmography of actress Michelle Williams

Some of the hit films of Michelle include Baywatch, Step by step, Lassie, Halloween H20: 20 years later, Dick, Dawson's creek, Land of plenty, the station agent, Brokeback Mountain, Synecdoche New York, Wendy and Lucy, Blue valentine, Meek's cutoff, Take this waltz and many more. Now there is a latest news regarding actress Michelle Williams.


Actress Michelle Williams at Oscar

For the Oscar 2012, actress Michelle Williams is a nominee in the best actress category for the film My week with Marilyn, directed by Simon Curtis. In this film Michelle Williams acted as Marilyn Monroe. The other Oscar nominees in the best actress category include Rooney Mara, Glenn Close, Viola Davis and Meryl Streep. Will Michelle Williams win Oscar 2012? Wait and see.