Fashion Designer Stefano Pilati will leave YSL (Yves Saint Laurent)

Mr Stefano Pilati will be stepping down as the creative director of YSL. Read this article to know more about Stefano Pilati, the talented fashion designer who played an important role in the growth of YSL into the new fashion world with his vision as well as artistic talents.


Stefano Pilati, the head designer for Yves Saint Laurent fashion house since 2002 Mr Pilati will have his final show for autumn-winter women's wear on 5 March 2012 in Paris, France. This talented fashion designer from Italy has been working for YSL since 2000. He assured the current position as the chief designer of this fashion house in the year 2004. Now he will leave YSL as the creative director, a position that he held in 2004. Actually it is a great honor for Mr Pilatl that he is considered to be the most talented designers currently working.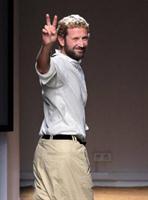 Without doubt we can say that the designs of this great fashion designer have been well received by the fashion press and public. For those who want to know more about Stefano Pilati, read the rest of this article where you will get more information regarding this talented designer.


The rise of Stefano Pilati as a Fashion Designer

As I mentioned earlier Stefano Pilati is an Italian fashion designer who was born in Milan, Italy in the year 1965. He grew up in a family of stylish women and later he got the opportunity to study environmental design in his hometown in the late 1980's. His first job was offered by a velvet manufacturer. After that Pilati worked as a menswear assistant for the fashion house Giorgio Armani from 1993-1995. In 1995, Pilati got the opportunity to work with Prada group where he designed for Miu Miu's women's and men's collections.

Later he joined YSL and his first designs were displayed in YSL's cruise and men's collections that was held in June 2004. As a talented designer, who was interested to show his talents to the world, Mr Pilati made his official international debut in October 2004 spring 2005 women's collection. It's important to note that the guiding vision and artistic direction of Stefano Pilati had made YSL to become an important reference when taking into consideration the fashion industry. Who will be the new candidate to replace Mr Pilati in Yves Saint Laurent?