Miss California USA 2012 Natalie Pack- Delegate of Miss USA 2012 - A Wiki Biography

Are you ready to welcome Miss USA 2012? If yes, you have to wait till June 2012. Natalie Pack is a delegate of Miss USA 2012. Read this wiki biography to know more about Natalie Pack regarding her contact profiles, modeling career, Miss USA 2012 pageant and many more.


Miss USA 2012 will be held on 3 June 2012. This is the 61st USA pageant that will be held in Nevada located in USA. More correctly we can say that the venue of this event will be the Theatre for the Performing Arts, Planet Hollywood Resorts And Casino, Las Vegas, Nevada, USA. Among the delegates of Miss USA 2012, Natalie Pack is a US fashion model with a title Miss California USA 2012. Another fact is that Natalie Pack has also competed in America's next top model, cycle 12. Among the different delegates of Miss USA 2012, Natalie Pack have an important place with the above mentioned title.


The life of Natalie Pack –Biographic facts and details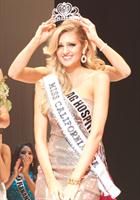 Full name: Natalie Ann Pack
Age of Natalie Pack: 22
Place of birth of Natalie Pack: Palos Verdes
Nationality: American
Occupation: Model
Hair color: Brown
Eye color: Green
Height: 183 cm
Natalie Pack on Facebook: http://www.facebook.com/pages/Natalie-Pack/72239088178
Natalie Pack on Twitter: http://twitter.com/#!/nataliepack

Natalie Ann Pack, more popularly known as Natalie Pack is a famous American model who was born and raised in Palos Verdes, located in the US state of California. Currently she lives in Newport Beach, California and currently a junior at UC Irvine. As a delegate of Miss USA 2012, I hope you all are interested to know the modeling career of Natalie Pack. Natalie was selected as a finalist for America's next top model, cycle 12 at the age of 19. But from this competition she was the 8th contestant eliminated. After this elimination, Natalie signed to Ford Models, a modeling agency located in New York City. She also modeled for Jockey International Inc, which is a distributor, manufacturer and retailer of sleepwear and underwear for women, men and children. Apart from all this, Natalie as a talented model walked for Billabong International also.


Miss California USA 2012 Natalie Pack

I think most of the people are familiar with the pageant Miss California USA. If not, remember that this is a pageant conducted to select the representative for California State in the Miss USA pageant. Natalie Pack was crowned Miss California USA 2012 on 8 January 2012. Will Natalie Pack win Miss USA 2012?