Sunglasses – Fashion Accessory for Eyes

Are you ready to wear sunglasses? If yes, you must read this article about sunglasses regarding the importance, brands, uses, care needed and many more. Try to wear the sunglass that perfectly matches your face!


Sunglass is an important accessory that majority of the people use nowadays in the world. It's important to note that this sunglass is having dual role of which one is fashion and the other is eye protection. I think most people do not think about the dual role of this sunglass. It is clearly known after seeing a person who uses this sunglass; some people are of the opinion that they are using this for fashion. But they are never thinking the other role that gives protection to our eyes. Before buying a sunglass, you have to first determine your own face shape so that it will be helpful for you to determine the shape of the sunglass that is perfectly suitable for you.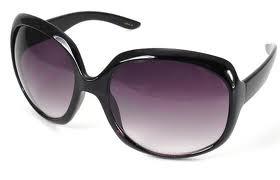 If you are having oval faces, then you are lucky as any types of frames are suitable for you. But on the other hand if you have a round face then you must avoid round frames and must use boxier or squared-off look. Another fact is that if you have a square shaped face then rounded or oval frames work well. Extreme care must be taken when you select a sunglass. Some sunglasses can be used in sports or space. Keep in mind that the oversize frame craze highlights the most common mistake people make when they buy sunglass. Actually we are using this sunglass to give protection to our eyes. But if we are using big frames, what actually happens is the sunlight and dangerous UV rays can directly pass through this space to your eyes. Some designer sunglasses are



Ray ban sunglasses


Costa Del mar


Oakley, Inc


Maui Jim


Persol


Serengeti


Luxottica




Let me ask you a question. Suppose you might be a person who went to the shop to buy sunglass. My question is if this pair will not meet all your needs, then what will you do? My answer is you can buy a few pairs which meets your needs including a fashionable set, for keeping out sun or wind etc. Sunglasses play an important role in eye protection. Do you know how?


Sunglasses and eye protection

I have already mentioned that sunglasses play an important role in protecting our eyes from UV rays. Some sunglasses are used for fashionable purposes only. But on the other hand if you use practical sunglasses, it will help to preserve your peepers. In simple terms we can say that wearing a sunglass means it will work as a sun protection factor. Sunglasses can also be used to hide any abnormal appearance of eyes. Apart from giving protection to our eyes, these sunglasses play an important role in protecting the skin around the eyes. So up to this point I hope you all are aware about the importance of sunglasses. But there are some tips you should keep in mind while using a sunglass? This is a very important point as most of the people know the fact that sunglass is used for fashion purposes and eye protection. Read the rest of this article to know more about sunglasses which will help you.


Care needed to be taken while using a sunglass

When you use a sunglass, make sure that it fit well on the bridge of your nose. Make sure that the glasses will sit evenly on your face without any gaps. Do not wear this sunglass if you feel headache when you use them. Another fact is that when you look through these glasses, there should be no distortions. You must be able to see the difference between green, red or traffic light. If the glasses have any scratches in it, it should be replaces immediately. When you are using scratched lens it will distort the images. Keep in mind that an important element of sunglass lens is the UV protection.



Image courtesy: justglasssite.com