Indian Designer Lina Tipnis – A wiki biography

Looking for the details of Lina Tipnis, celebrity designer of Rajasthan Fashion Week (RFW)? If yes, you have come to the correct page. Read this article to know more about Lina Tipnis regarding her success as a designer, collections, website, contact address, Email id, label, awards won and many more!


The journey of Lina Tipnis as a designer

Lina Tipnis, a famous Indian designer have reached the ladder of success with her hard work and a disciplined business sense. She started her career by designing for her retail outlet at the Oberoi, Mumbai. Now the latest news is that Rajasthan Fashion Week (RFW) announces Lina Tipnis as celebrity designer. As the RFW is closely approaching us, I hope you all are interested to know more about Lina Tipnis. Remember that Rajasthan Fashion Week (RFW) will be held from 24 May 2012- 26 May 2012. It's interesting to note that this talented girl has not learned formal fashion designing. I know by going through this point, you got the fact that there is an inborn ability in her that helps her to produce fashion designs.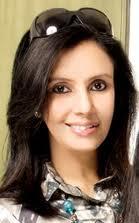 After doing the business of retailing for 5 years, Lina started wholesaling. In the year 1992, majority of her designs were replaced in many stores and outlets of India as well as different parts of the world. Without doubt we can say that it is her hard work that enabled her to reach the top position of designing in our country. Let me correct that sentence once more. It's not only our country but the whole world. In the year 1997, linarika, the name of label of Lina Tipnis was launched.

Awards won by Lina Tipnis Lion's gold international award for designer of the year 2009, Indira Gandhi young achiever's award 2002


Contact Lina Tipnis

Lina Tipnis
310, Udyog Mandir No: 1, 7-C,
Pitamber Lane, Mahim
Mumbai 400016
Maharashtra state, India
Fax: +91-22-24472532 / 3891
Email: linarika@vsnl.com / linarika@hotmail.com
Lina Tipnis website: www.linarika.com

Lina got international fame as a designer, when her designs were exhibited at a famous garment fair of the world organized by IGEDO. In India, the stores where her designs are present are located in places like Mumbai, Chennai, New Delhi and Hyderabad. One important fact we should remember is that Lina's designs are placed in an acceptable way. Her ability to design and read according to a consumer design or demand made her the most popular designer of our country. According to changing fashions, Lina has the ability to design new clothes. Apart from all this facts, Lina is a patriot as well. She organizes fashion shows where people get new idea regarding her new collections. Lina have designed for queen Rania of Jordhan. If you are interested to know Lina Tipnis collection, visit the official website.