Profile , Biography, Wiki of Prachi Mishra, Winner of Pantaloons Femina Miss India Earth 2012

Prachi Mishra, a financial advisor from Symbiosis college of management, Pune and 1st runner in Pantaloon Femina Miss UP was crowned as Miss India Earth 2012. She was oldest contestant among all. She complete profile, biography and personal information about Prachi Mishra and how she entered the glamour world.


Prachi Mishra the beauty with brain who did her MBA from Symbiosis Pune entered the fashion world and was 1st runners up in Pantaloon Miss India Uttar Pradesh after Shamata Anchan who was winner and both were finalist of Pantaloon Femina Miss India 2012. Here she beated Shamata Anchan and was crowned as Miss India Earth 2012 on 31st March 2012.

Prachi Mishra who originally hails from Allahabad, Uttar Pradesh lives in Pune and is a financial advisor and a part time model. A bollywood movies fan Prachi is fond of Akshay Kumar. Check out detail information about Prachi Mishra, a beauty with brain who will provide a new definition of fashion in future.


Biodata and personal information of Prachi Mishra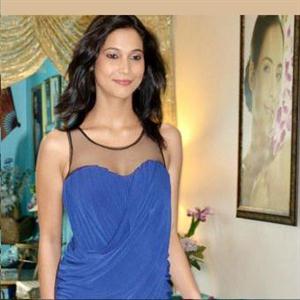 Age of Prachi Mishra is 24 years old.

Birth Place of Prachi Mishra is Allahabad, Uttar Pradesh

Address and contact details of Prachi Mishra - Pune, Maharashtra
Height and Vital statistics of Prachi Mishra Height is 5' 7'', weight is 50 Kg
and her Vital statistics (in inches): 33-24-36

Prachi Mishra facebook profile - http://www.facebook.com/prachi.tech

Prachi Mishra orkut profile - NA

Prachi Mishra twitter ID - twitter.com/#!/prachimishra
Education of Prachi Mishra She has done management from Symbiosis Institute of Management Studies and was a brilliant student of Symbiosis International University. She worked at Standard Charted Bank as financial advisor and entered the glamour world by participating in Miss UP 2012.

Prachi Mishra favorite film star is Akshay Kumar

Favorite Movies of Prachi Mishra are Viruddha, All movies of Akshay Kumar


Modelling assignments and awards of Prachi Mishra

Prachi Mishra was not active in e media modelling, she might have appeared in print media but now she is actively preparing for full time modelling and participated in PFMI 2012 and selected as Miss India Earth 2012. Other crowns in beauty contest received by Prachi Mishra are
Courtyard Marriot Mumbai Miss Congeniality 2012
Pantaloon Femina Miss UP 1st runners up
Pantaloon Femina Miss India Earth 2012

In coming years Prachi Mishra is going to mingle beauty with brain and will be an inspiration for all who want to be a part of fashion world.

Back to Pantaloons Femina Miss India 2012 Contestants Profiles