Miss Universe 2011 Leila Lopes: A wiki biography

Interested to know more about Leila Lopes, who will be one among the judging panel for 2012 Miss Bahamas pageant. Read this wiki biography of Leila Lopes to know more about her profile, biographic facts, contact information, Miss Angola 2010, Miss Angola UK 2010 and many more!


Leila Lopes, who was Miss Universe 2011, will be selecting her successor from Miss Bahamas 2012 pageant. Currently Leila is in Dominican Republic and she informed that she always supports the decision of Donald Trump, MUO owner, of allowing transsexuals to compete in Miss Universe Canada Pageant. From this Leila Lopes wiki biodata, you will get more information like her personal profile, titles won, judging role in Miss Bahamas 2012 pageant and many more.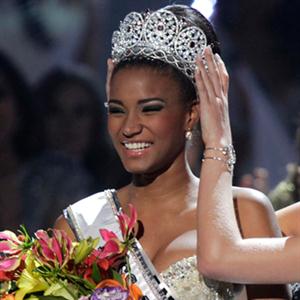 Leila Lopes: Personal information and contact profile

Full name: Leila Luliana da Costa Weira Lopes
Date of birth of Leila Lopes: 26 February 1986
Present age of Leila Lopes: 26
Place of birth of Leila Lopes: Benguela, Angola
Height of Leila Lopes: 1.79m
Hair color: Black
Eye color: Dark brown
Education: Business Management
Place of residence: USA
Titles won by Leila Lopes: Miss Angola 2010, Miss Universe 2011
Leila Lopes in Facebook: You can contact Leila Lopes by leaving a message in her Facebook profile which is given below. http://www.facebook.com/leilalopes.miss


Leila Lopes Miss Angola

Leila Lopes, a name that is familiar to everyone who loves modeling, is an Angolan beauty pageant titleholder who was so far crowned with several titles like Miss Angola UK 2012, Miss Angola 2010 and Miss Universe 2011 respectively. In the Miss Angola 2010 pageant, Leila Lopes also obtained the Miss Photogenic award. By winning the Miss Universe 2011 title, Leila Lopes became the first Angolan Miss Universe as well as the 60th titleholder. She is the fourth African to win this title and the second African woman of black African descent to win following Mpule Kwelagobe, who was the Miss Universe 1999 from Botswana. Now there is latest news regarding Leila Lopes and 2012 Miss Bahamas pageant. So read the rest of this article where you will get important information about it.


Leila Lopes as a judge in 2012 Miss Bahamas pageant

By going through the above mentioned points, I hope you all understand the fact that Leila Lopes is a talented girl who had so far won important titles. In an upcoming national pageant named Miss Bahamas 2012 pageant, Leila Lopes will be among a panel of judges who will choose the country's newest beauty ambassadors to Miss Universe 2012 and Miss World 2012. This event is scheduled for 29 July 2012 at Atlantis, Paradise Island. Leila Lopes along with other judges will choose her successor.



Image courtesy: anecdesign.com