Halloween costume ideas: Tips to wear a suitable Halloween costume

You might be worried of searching the perfect halloween costume for halloween 2012? If yes, this article provides you tips for selecting halloween costume for this funny day. Here you will get information regarding halloween 2012 date and costumes, halloween activities, halloween trick-or-treating, halloween costume contest, baby halloween costume ideas, halloween party costumes, how to select halloween costumes?, halloween wigs and shoes and many more!


Halloween also known as All Hallows' Eve or All Saints' Eve is observed by western Christians and some non Christians in different parts of the world. Halloween 2012 date will be 31 October 2012. I guess from the title of this article itself, you may have an idea regarding the topic. But before going into that topic, let me mention an important fact that apart from this halloween costumes, some other activities of this halloween includes religious observances, trick or treating, apple bobbing, playing pranks and many more.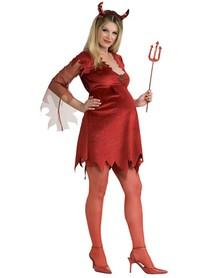 We need not have to go into that much details. Here we are mainly focusing on halloween 2012 costumes. Some of you might be thinking why we wear halloween costumes? Yes, this may be a doubt arising in majority of your minds. There was a belief that the veil that separates our world from the spiritual world became thin and as a result both good and bad spirits can pass through to our world. In order to protect ourselves from the bad spirits while inviting the spirits of our beloved ones home, the people would wear scary costumes to protect themselves from the evil spirits that passed through the veil. If you have visited a shop for selecting costumes for halloween party, you might be little bit confused how to select the correct costume? So don't worry as the below points will help you to know certain tips regarding it.


Tips to remember while selecting halloween costumes

Since halloween is a fun holiday for kids, every year parents spent most of their time purchasing halloween costumes during the month of October. But before going to the shop for buying halloween costumes, if you take a little care you can buy the perfect halloween costumes for your kid. That means consider the style, preferences and interests of your kid before buying a costume.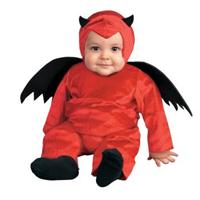 Help your child to make a list of his/her favorite movies/tv shows and their character. From the list decide which is their favorite character so that the costumes can be selected on that basis. But there is an important fact every parents should keep in mind. Don't buy halloween costumes for your kids that will give unwanted looks. Keep in mind to avoid clearance items and brand new costumes. Also remember to browse several top sites to determine the availability and customer service policies. You can even browse on google where to buy halloween costumes based on fairest price. This will save your time. As this is an occasion for fun, don't take your costume too seriously. Try to buy costumes having cheap price so that they can be used for next year halloween also.

Make sure you are considering the weather conditions while purchasing those costumes. That means if you are going for halloween trick-or-treating in a cool weather, then avoid wearing short skirts or sleeveless tops. On the otherhand if it is very hot, avoid wearing long pants as well as thick clothes. Both won't be comfortable for you. But if you wish to participate in halloween costume contest, try to wear a cute costume. At the same time you must avoid cliché costumes. Hair styles are also an important factor when wearing halloween costumes. It's a fact that sometimes you need to change the style of your beautiful hair by using spray-on hair coloring. But my opinion is you should wear a wig instead of using sprays. When compared to adults, kids are enjoying the halloween celebrations. But parents have an important role on halloween day. In addition to the selection of halloween costumes for their kids, they have a major responsibility.

Parents should take the responsibility to make sure their child is safe in halloween costumes. The childs halloween costumes must fit them properly. Be aware of the fact that cars can see your kid in halloween costumes when crossing the street. If their costume is all black, try to put reflective tape on their costumes so that the car driver can easily see them. If you are in a confusion about the halloween costume ideas, don't forget as some examples include that of bride, angel, devil, robot, witch, athlete, non-animated object, disney character, mad scientist, nurse, priest, nun, fairy, harry potter, ghost, animal, dragon, pirates of the Caribbean Lady Elizabeth, little mermaid ariel, cinderella prestige costume, disney fairies tinkerbell, sperhero halloween costume and many more. Even the baby halloween costume ideas include spiderman baby halloween costume, L'Vampire infant/toddler costume, butterfly baby, batman baby halloween costume etc. Some people might be still preferring faerie costumes. Of course they are very glamorous and girly. But don't try to wear high heels with halloween costumes. I think you have an idea what will happen if you wear high heels on halloween day. It will be better enough to wear fitted shoes and short costumes to prevent tripping. Now get ready to enjoy the funny day on 31 October.


Image courtesy: funfunpics.blogspot.com, halloween-costumes-for-pregnantwomen.com