A wiki biography of designer Sushma Patel

Are you searching for the details of designer Sushma Patel? If yes, check this article about Sushma Patel to know more about her contact information, fashion shows, Sushma Patel in IRFW 2012, address, telephone and twitter profile and many more!


US based designer Sushma Patel is a famous fashion designer from India, who is currently US settled. Recently she showcased her talents in Indian Fashion Industry with the Indian Resort Fashion Week, popularly known as IRFW 2012, that concluded on 2 December 2012. In IRFW 2012, Sushma showcased her collection named Cupcake Massacre, which was a mix of tailored jumpsuits and easy-to-wear shifts accented with studs and chains, accessorized by slings and colour-blocked wedges. Sushma Patel, the famous designer from USA along with other fashion designers showed their fashion talents in Asia's largest fashion festival, whose aim was to promote tourism in Goa. In the world of fashions, Sushma Patel always tried to maintain a uniqueness in her fashion. Although she is US settled, she visits India whenever there is an opportunity for her to represent the fashion talents. Having more than 15 years of experience in fashion industry, so far her works have attracted thousands of viewers in fashion weeks of Milan, New York, Paris and Dubai. Read this wiki biography of Sushma Patel to know more about her.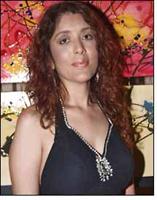 Sushma Patel website: www.sushmapatel.us
Sushma Patel birthplace: Gujarat, India
Sushma Patel age: 48
Institute studied : Fashion Institute of Technology
Sushma Patel on twitter: http://twitter.com/sushmapatelus
Contact Sushma Patel:
Sushma Patel,
Global Mall, Suite 585,
5675 Jimmy Carter Blvd,
Norcross,
GA-30071
Tel: 404-441-6633 / 770-248-3000


Sushma Patel implements the ancient techniques of embroidery, texturing and printing on every handmade garment at her boutique. As a talented designer, she has been featured in many fashion magazines. So far her designs are handicrafted in India and sold at her own boutiques in India and USA. Even her clients include the hottest stars in the world. Now her goal is to achieve international recognition as a cosmopolitan designer. Her collections are always highly original and received by audiences. As a rising designer in fashion industry, I am sure the whole fashion world will be able to see some amazing designs from Sushma in future.



Image courtesy: fibre2fashion.com