Top Wardrobe Essentials Every Woman Should Have

A great wardrobe contains casual basics that complement fashionable and contemporary designs. Here is a list of top wardrobe essentials that every woman should have in her closet.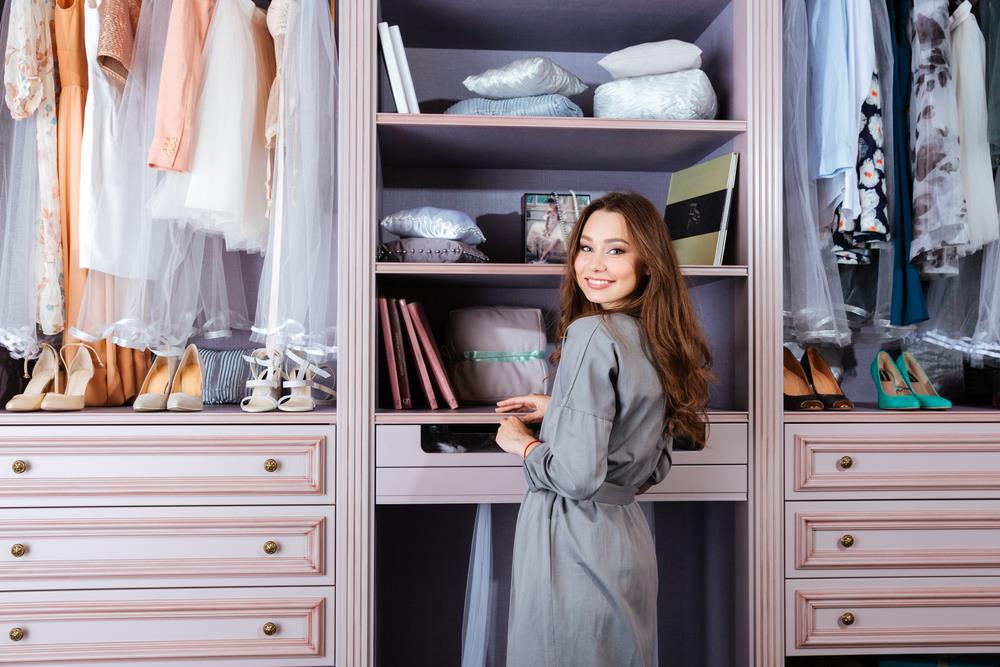 Are you a fashion-forward person that wants to keep her look-book perfect as per the recent trends?

Does the word 'latest' matter to you when it comes to shopping and filling your closet with essentials?

If the answer is yes, and you are looking for the must-have wardrobe essentials for a trendy and stylish look, then you have reached the best web page today!

We are sharing some of the most perfect wardrobe essentials to make online shopping for women easier and better. Before we begin, we want to point out a lesser-known fact about dressing – you don't need designer labels, you need a dressing sense, to look perfect and stylish.

Now, take a thorough read, find the inspirations for an always-ready wardrobe and start shopping!

1. Clothes in Cool Blue Shades

From the classic denim to washed and distressed ones, every woman must have different clothes in cool blue shades. The cool blue colour is ruling the fashion world these days. Skirts, tees, shirts, denim, pants and jackets – there are many options. Get a casual clothing set of cool blue colour and flaunt it on your next outing. You can also find many amazing options in ethnic and fusion wear as well. The blue colour looks good on every skin tone and instantly amps-up your appearance. You can find them easily on websites famous for online shopping in India.

2. Printed floral dresses and Kaftans

No matter what type of figure you have and what your height is, the floral dress is one clothing item that you can never go wrong with. All you have to do is pick the right pattern and design. The floral prints are trending like anything in summer dresses and kaftans. If you have a heavy frame with short height, then opt for a dark coloured monochrome dress. It will make you appear taller and slender. If you want to wear a light shade, but one that has printed in 'vertical' form. They will add an effect of height to your frame.

3. Palazzo Pants (Like the Pants)

The palazzo pants can be styled with any kind of clothing. You can wear them with long kurta, short kurtis and even tops. They can be worn by women of all statues and figures. They make the legs appear slimmer and longer. The ankle-length palazzo pants add an effect of height as well. You can buy them in solid colours as well as peppy prints. The summer season is about to start and flowery prints can be picked!!

4. Crisp white accents and animal prints

No wardrobe can be complete without the crisp whites. shirts, tees, trousers, pants, semi-formal pencil pants – white is a must! It is a colour that brings out the inner you and makes you flawlessly dressed. You can be stylish, ostentatious, pure, scintillating, and sexy with white.

Likewise, the animal prints in casuals are also a must-have for every woman. From wrap-around to suits and from palazzos to blazers, they are everywhere. Check the photos from the International fashion icons, or the all-time animal print lover - Shilpa Shetty, for some ideas.

5. Cotton Jeggings

The cotton jeggings are really a breath of comfort for the working women. They allow you to sport the jeans-like look. They are comfortable and breathable. The cotton jeggings come in various styles and patterns as well. You can wear them in daily life as well. If you are a curvy woman, that finds jeans too uncomfortable, pick them. They will help you sport the jeans look in the comfort of cotton legging.

6. Culottes

They are a perfect marriage of palazzos and wrap-around. They can be worn in all kinds of places and outings. Culottes can be worn by women with all figures and heights. You can wear them with tank tops as well as Kurtis. They look super cool and allow your legs to get air as well. So, tackle the summer sun with culottes this year. Make a unique style statement without compromising with comfort.

7. Ethnic Crop Tops

They are comfortable, stylish and summer-friendly in every possible way. The ethnic crop tops can be paired with skirts, pants, palazzos and are a perfect companion to maxi skirts. Grab at least 3 different styles that can suit different occasions. Don't forget using the perks such as Koovs Offers to enjoy some savings on each purchase.

8. Midi Dresses

The middies are awesome. They become what you make of them. You can make them frocks, tunics, long tops and even pass them as short Kurtis. It all depends on your frames and dressing sense. Pair them with cigarette pants and you are ready for the office. Pair them with denim capris and a perfect brunch outfit is ready. Going out with the family? Wear them with pants. Going to some party? Wear it individually. Just pick footwear smartly for each situation and a single piece of clothing can be worn in many ways.

9. Straight Palazzo

These are the best substitutes for pyjamas. The stay at home women spends their summers clad in thin pyjamas only. They have to spend a lot of time dealing with house chores. This summer, ditch the pyjamas and combine your Kurtis with the straight palazzos. They will be airy and breathable and trendy at the same time. The straight palazzos can be worn by women of all heights. They are available in different fabrics as well. Cotton, viscose and synthetic are the most popular ones. However, georgette is also a good choice.

Must-have accessories for every woman:

1. Shoulder bags
2. Hobos
3. Flat slippers
4. Peep-toes and kitten heels
5. Block heels
6. Party clutches
7. Goggles and casual jewellery

This brings us to the conclusion of our list. We hope all our readers find this post helpful and get inspiration for their wardrobes. So ladies, what are you waiting for? Grab your digital devices and start shopping!