Care for the pros and cons of acrylic artificial nail extensions

You might be a person who is ready to use Everything has its pros and cons. Acrylic fake nail extensions do as well. Explore the advantages and disadvantages of artificial nails like minx nails and learn how to take care of your artificial nail extension.


Artificial nail extensions are now a popular fashion among the women. The whole world has changed and you are able to see modern fashionable items in the market. Nail extensions is a common trend seen in USA. But in India also this trend is becoming a fashion. These nail extensions are also known in different names like nail enhancements, false nails, fake nails, artificial nails or fashion nails. Nevertheless, like everything, artificial nail extensions have their advantages and disadvantages too. Before you start using fake nails, it is better to explore the pros and cons of artificial nail extensions. In simple terms, remember that every fashion items have their own merits and demerits. Read this article before you are trying to use a nail extension.


Advantages of nail extensions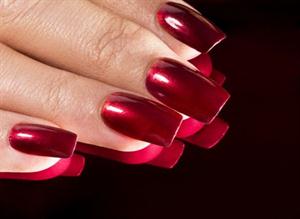 Women always feel the fact that if their nails are well groomed and polished it will give them a professional look and self-confidence. Otherwise we can also say that their nails will be prettier. We can easily beautify our natural nails either at home or salon. But in most cases majority of the people are not able to grow their own nail because of its weakness or brittleness. In such cases women opt for nail extensions as they wish for beautiful nails and a chip proof manicure. Nail extensions give a natural look. These artificial nails or nail extensions can be properly designed based on the occasion. There are different types of artificial nails, one is the acrylic nail extension and the other is the gel nail extension. But extreme care must be taken while using these nails extensions.


Care needed while using nail extensions

It's not easy to do any work while you use a nail extension. That means extreme care should be taken while you use nail extensions. At home you should take certain precautions to ensure the maximum life span of these nail extensions. Another fact is that these nail extensions require regular maintenance every 2 to 3 weeks at a salon in your nearby place. In your house while washing dishes, cooking or using any type of chemicals you can use a protective glove. But don't try to use these gloves for long time as the moisture will bring a negative effect on this nails. Also you must avoid certain products that contain shampoos, body lotions etc. You must only use non-acetone nail polish remover and must massage your cuticles regularly with the help of cuticle oil. By this you can keep your cuticles soft.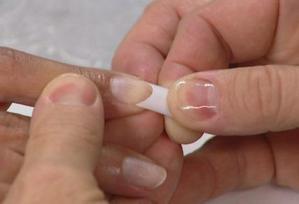 You must never use these artificial nail extensions as a tool to open the soda cans. When you hear the word nail extension, you may be thinking of the fact that its removal is very easier or can be done yourself. But this is wrong. If you are trying to remove it yourself, you may be developing a risk of damaging the nail plate. So never try to remove the nail extensions yourself. If you are residing in USA, you can visit the nail salons in USA that are almost anywhere there. Nail extensions must be manageable and made of attractive length by a nail technician. I think now you got an idea regarding the advantages of nail extension and its care needed. Apart from this, the nail extensions have some disadvantages.


Disadvantages of nail extension

If these artificial nail extensions are used for a long time or not properly fitted, then they can damage the nail bed and destroy the growth of natural nail. The natural base won't be able to breathe if you are using artificial nails. Extreme care must be taken while washing clothes. There is a chance of fungal infection if the artificial nails are not properly maintained. So in some hospitals employees are not allowed to use artificial nails as there is a chance of spreading infection. Another fact is that you must visit a nail salon that strictly follows sanitary practices. Otherwise you may develop the infection from that place itself. Keep in mind all these points before you are using an artificial nail. Remember that these nail extensions are only an aesthetic option. Don't fall on the beauty of artificial nail, remember about the demerits also.