Eyeliner Using Tips: How to apply eye liner for the best makeup?

Use of eyeliners is quite common among both men and women, but few exactly know how to apply eyeliner properly. Read this article to know the simple steps on how to make your eyes more beautiful using a eye pencil, eye shadow and a shadow brush respectively. Learn to put on eye liner perfectly!


How to put on eyeliner properly is a problem faced by some women in the world. Among those cosmetic products that are major attractions of every people in the world, eyeliner is having an important place. We all know the fact that eyeliner is used to define the eyes. When created around the eye contours, it will give an aesthetic illusion. Don't misunderstand hat eyeliners are used only by females. Remember that it is used by males also.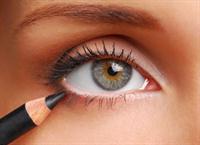 From the ancient times itself, eyeliner was used in Egypt and Mesopotamia. There are mainly 5 formulas of eyeliner available in the market. I know most of you are in a curiosity to know more about it. So don't waste your time and go through the following points where you will get more information regarding the formulas of eyeliner and the application of eyeliner respectively.


Formulas of eyeliner

There are different formulas of eyeliner in the market. As we all know each substance have their own characteristics, these 5 formulas of eyeliner have their own characteristics. They are

Gel eye liner
Liquid eyeliner
Powder-based eye pencil
Wax-based eye pencil
Kohl eyeliner


Now you may be interested to know the characteristics of each of the above mentioned items. Among them, the powder based eye pencil is an eye liner in wood pencil and is available to the customers in dark matte shades. Liquid eyeliner, as the name indicates is an opaque liquid available in small bottle and can be applied with the help of a tiny brush. One thing we should keep in mind is regarding a small disadvantage of liquid eyeliner. We all know the fact that it looks a lot heavier and should be applicable only to the upper lash line. When compared to powder-based eye pencil, the wax-based eye pencil is a softer pencil that contain waxes. They are also available in the form of a cone or compact with brush applicator. Kohl eyeliner will be applicable to you in the form of soft powder in dark matte shades. This is seen in press powder, loose powder or pencil form. When we compare gel eye liner and kohl eyeliner, we can say that gel eyeliner is much softer than kohl. I think now you all got information regarding the different forms of eyeliner. The next step is how to apply an eyeliner properly?


How to apply an eyeliner?

Select an appropriate eyeliner is the first step. Select an eyeliner that is appropriate for your eye color. For lighter eyes, browns, plums and glided bronzes are great while for brown eyes forest greens are good. It should be noted that silvers and charcoals are best for green and blue eyes while gold are suitable for blue eyes. You have to also keep in mind that red tints will make your eyes redder. In the next step you have to select the type of look you are ready to achieve.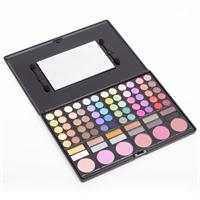 Select the type of look you are ready to achieve

I have already mentioned about the 5 formulas of eyeliners that are already available in the market. You should select them based on their characteristics and the type of look you are ready to achieve. Here I am giving you the tip on how to apply eyeliner using a dark eye pencil properly? For this, the makeup kit includes a sharpener, eye shadow, shadow brush and a dark eye pencil respectively.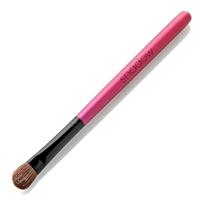 Sharpen the eye pencil using a sharpener

Before starting the make-up, you have to sharpen your eye pencil properly using a sharpener. This will help to write smoother and so remember to sharpen it before each use. But while sharpening don't try to sharpen to much as the tip may crumble and get in your eye.


Apply eyeliner

To apply eyeliner to your right eye, you have to close your right eyes and pull the corner to the outside using left index finger. Then keep your eyes closed and use the right hand itself to apply the pencil eyeliner to the lash line that starts with the inner corner of the right eye. That means you have to apply eyeliner first to your top eyelid and the process must be repeated with the bottom of the right eye itself. Same procedure must be repeated with the left eye. In simple terms we can say that using eye pencil, you must first draw small lighted dots. In the next step, you must dip a shadow brush into a shadow that perfectly matches your pencil. Then you must sweep the color across the dotted line and remember that you can easily do it as this brush have a small stiff bristles with a slanted tip. Repeat the process with bottom lash.




Image courtesy: yazmo.com, beauty.hsn.com, life123.com