Katherine Webb- Miss USA 2012 contestant- A wiki biography

Miss Alabama USA 2012 Katherine Webb is now at Miss USA 2012 as a contestant. Read this Katherine Webb wiki biography article to know more about personal profile, family, contact information and many more! Will Katherine Webb win Miss USA 2012 title?


Katherine Webb is a contestant of Miss USA 2012 which will be held on 3 June. Formerly she was crowned Miss Alabama USA 2012 on 28 January. Now Katherine Webb will be representing the state of Alabama in the Miss USA 2012 pageant. From this Katherine Webb wiki bio-data, you will get more information regarding her profile and career, titles won, contact details, Miss USA 2012 contest and many more.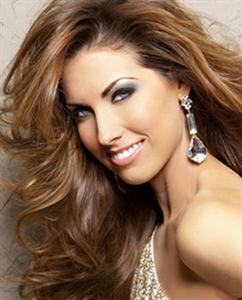 Katherine Webb personal profile and contact details

Age of Katherine Webb:22
Date of birth of Katherine Webb: 24 April 1989
Place of birth of Katherine Webb:Montgomery, Alabama
Residing place: Phenix
Parents: Alan and Leslie Webb
Siblings: David, Matthew, Laurie Webb
Education: bachelors of Science in Business and administration
Institutions studied: Chattahoochee Valley Community College, Auburn University
Favorite restaurant: Bonefish grill
Favorite movie: The proposal
Favorite book: So long insecurity written by Beth Moore
Job: Manager/ training director at Chick-fil-A
Katherine Webb on Facebook: http://www.facebook.com/MissAlabamaUSA?sk=wall&filter=2
Katherine Webb on twitter:http://twitter.com/#!/tpageant/statuses/166193273759727616

Katherine Webb, who is a Miss USA 2012 candidate, was one among the top 15 in Miss Georgia USA 2008. She did her school education in Columbus and Georgia. While doing graduation at the Auburn University, Katherine was active in community and several events that were organized by the Women's philanthropy board at Auburn. It's interesting to note that this talented girl is working as a professional model serving clients in Miami, Atlanta and New York. I have already mentioned that Katherine is in a managing position in Chick-fil-A Columbus.

According to Katherine, her job at Chick-fil-A helped her lot to prepare for Miss Alabama USA. She mentioned that as a leader, she learns to inspire and lead a team to success. For the profession, Katherine may have to travel a lot and live in bigger cities, but she says that home is where her heart is. She is very attached to her home town Phenix city,USA. One of her favorite quote is along the way there's going to be a lot of obstacles, a lot of adversity and a lot of people who will tell you are not good enough. I'm here to tell you that you are. Everyone that tells you that you're not is because they did not accomplish something- Tim Tebow.


Katherine Webb in Miss USA 2012

Katherine Webb feels that her platform as Miss Alabama USA 2012 will allow her to meet a wide array of people. She believes that she will be able to love and care every person just like Jesus does. According to Katherine, Miss USA pageants are focusing more on swimsuit, evening gown, interview competitions, then emphasizing the fitness and personal beauty. Now Katherine will represent Alabama at the Miss USA 2012 pageant , that will be televised in June on NBC. Who won Miss USA crown 2012? If Katherine wins this title, she will be representing USA at the Miss Universe 2012 pageant.
Do you want to know the other contestants who are participating in Miss USA 2012? If yes, read here.



Image courtesy: shinymeteor.blogspot.com