Modeling career: The pros and cons of a modeling job

Looking for modeling career? If yes, wait for a while. Do you know the pros and cons of a modeling profession? Or are you paying attention only to the positive facts of a modeling career? If you give importance to the positive and negative effects of this modeling job, you must read this article to know the facts like pros, cons, role of modeling agencies, opportunities for models and many more!


Modeling career is nowadays a dream profession of most young girls and guys. This is a truth we people are all familiar with. As there are different professions / career a person a take after his studies, you may be thinking about the factors that is attracting a person to the modeling field. First of all we should remember that modeling career is a profession that is always connected with fame, money as well as glamor. More ever by entering this field, you will also get the opportunity to travel a lot. In simple terms we can say that modeling career is a fantasy world. By reading the title of this article itself, I hope you got the information that modeling job has its own pros and cons. Before taking this modeling as career, every person should be aware of the good and bad facts associated with a modeling job. Read this whole article so that you will be able to understand the pros and cons of a modeling job.


Pros of a modeling profession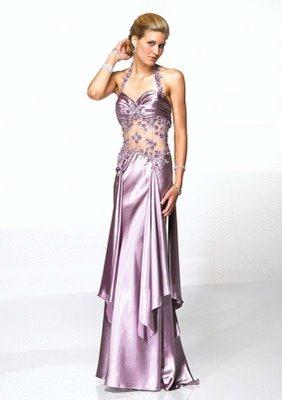 I have already mentioned that by entering this modeling job, you can make a good income. But this is possible only if you sign with a reputable modeling agency. Some people believe that height is an important factor needed for a model. Keep in mind that this is not as much of an issue as you think. I hope you know the fact that models have options like magazine layouts, catalogues, catwalk work, advertisements and many more. In these options, height is only relevant to catwalk work. As a part of this modeling profession, you have to travel a lot. Sometimes you have to live abroad. In most cases, you will be housed with other models so that you will be able to have a social life. Another fact you must remember is that modeling is considered to be a profession that boosts your confidence.

Some people don't know how glamorous they can look but after seeing the finished photos within magazine covers, they realize the fact. That's why I mentioned that it's a career that boosts your confidence. Any person who knows about modeling job knows the fact that fame is also a factor that attracts every person to this field. I think it's better to mention it in a simple way. If you are in the top position of modeling career, definitely your name will be familiar to every person in the world. In this way you will get opportunities in modeling career. Here you can read the rise of a young girl who will represent her country in Miss World 2012 pageant. So by reading these points, I hope you got the positive facts associated with modeling profession. I think it's better for you to know about Vanya Mishra from India. But this career, also have some negative facts


Negative facts of a modeling profession

Modeling agencies play an important role in modeling profession. Some agencies run by scam artists play an important role in taking the last cent a model can have. That means they make themselves rich while victims are left with nothing. Such agencies while signing girls, brainwash them into thinking they have to be sexier to become a model. The reality is that in this profession, you are considered as a product and not a person. Some comments about your physical appearance from persons related to modeling industry will remove your confidence. Allow such comments to pass by you and not to affect you. Even after hearing such comments people may be thinking the easiest way to get a super appearance as a model, but you have to think before you act. One important point you have to remember regarding this modeling job is the rampant drug use.

You may be wondering whether this is related to modeling industry. Such narcotics are given to keep weight off. They are even used to stay awake this models when there are shootings and shows at all times during the day and night. In this profession you will have to work hard to earn money. Eating disorder is a fact associated with models. In order to be a perfect model, most of them starve themselves thereby destroying their career and entire life. I think by seeing some beauty pageants, even if you are not taking part, you will be able to understand the difficulties a model will have to face in this glamour job. Such difficulties include heavy makeup, standing forever in awkward poses, weird haircuts etc. Remember all these points, if you wish to enter this modeling profession. Also you must read about an upcoming national pageant.



Image courtesy: network4fun.blogspot.com