Sponsors for 2012 Miss USA pageant

Are you interested to know about the sponsors of Miss USA 2012? If yes, this is an opportunity for you. Read this article regarding 2012 Miss USA sponsors to know more about Miss USA pageant, date and venue, Miss USA live broadcast, contestants, sponsors, Miss USA crown, pageant gowns, footwear, swimwear and many more!


The Miss Universe organization, which is Donald J. Trump and NBC Universal joint venture, announces sponsors for the Miss USA 2012 pageant which will be air live on NBC on 3 June 2012 from the Planet Hollywood Vegas. The pageant timing will be 9-11 PM ET.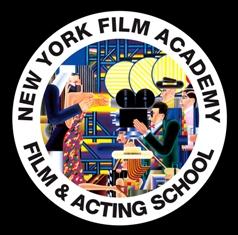 I know your curiosity to know about the official sponsors of this pageant. I have already mentioned about the Miss USA 2012 contestants and Alyssa Campanella, who will be crowning Miss USA 2012 winner. But before going into the details, let me ask you one question. Who are actually sponsors? If you do not know, I will provide you the correct meaning of sponsors. In simple terms we can say that sponsors are individuals or groups which provide support for an event or person by means of finance or products or services. I hope you understand the role of sponsors. You will be able to understand it more clearly when going through the details of Miss USA sponsors, mentioned below. Now in this article, I am giving you the opportunity to know the official sponsors of Miss USA 2012.
Miss USA 2012 sponsors

The sponsors include

New York Film Academy


Official cosmetics sponsor: Rain Cosmetics


Official hair care sponsor: Farouk Systems Inc. / CHI


Official swimwear sponsor: Kooey Australia


Official jewelry sponsor: Diamond Nexus


Official fashion sponsor: Sherri Hill Fashions


Official footwear sponsor: Chinese Laundry


Official sun care sponsor: Australian Gold


By reading this information, I guess you all got information regarding the official sponsors of this popular pageant. Now I think you all are having a little curiosity to know the roles of this sponsors in this beautiful pageant. So I will provide the information regarding it in this article. Miss USA 2012 winner, who will be crowned by Alyssa Campanella, will receive full tuition, room and will be board to the New York Film Academy, a film school as well as acting school in New York, USA. Another interesting fact is regarding the Miss USA crown.

As we all known all the 51 contestants, who will be competing to win this sparkling crown, is created by Diamond Nexus. Keep in mind that these crowns will sit upon beautiful tresses, designed by Farouk Systems, a Houston based company which manufactures CHI and BioSilk. All Miss USA 2012 contestants will be using Sherri Hill evening gowns, Chinese Laundry footwear, Kooey Australia's swimwear etc. Among the 51 contestants, who won Miss USA title? Don't miss your chance to watch the costumes and cosmetics used by contestants of Miss USA pageant. Watch Miss USA live on NBC.



Image courtesy: schoolsinreview.com