How to get rid of cellulite? Are treatments for cellulite effective?

You might be a candidate searching for treatments for cellulite, a fat problem related to our skin? If yes, you must read this article related to cellulite. Here you will get information regarding the types and different names of cellulite, symptoms, avoid cellulite naturally, foods to eat to avoid cellulite, cellulite treatment and creams, cellulite buring exercises, the Cellulite Solution by Murad and many more!


Cellulite is a term familiar to only minor group of people in the world. In medical terms, cellulite is known as Adiposis Edematosa, Dermopanniculosis Deformans, Status Protrusus Cutis, and Gynoid Lipodystrophy. Sometimes this is also known as Orange Peel Syndrome, Cottage Cheese Skin, Hail Damage, and the Mattress Phenomenon. Actually what cellulite is? In simple terms we can say that cellulite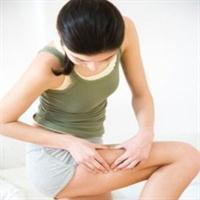 is a skin change caused by certain factors including physiology, metabolism, hormonal and genetic factors, inflammatopry alterations, extracellular matrix and lifestyle. This can be seen in both males and females but when compared to males this is common in postpubertal females. Usually you can see this cellulite on skin in the abdomen and sometimes in lower limbs. There are 3 grades of cellulite. You might be having a little curiosity to know the details. So now go through the following points to know more about Cellulite.


Different grades of cellulite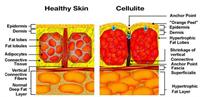 The different grades of cellulite include Grade 1 cellulite, Grade 2 cellulite and Grade 3 cellulite.In the case of Grade 1 cellulite, you won't be able to see any clinical symptoms but if the cells are taken and examined undewr a microscope, some underlying anatomical changes will be clearly detected. But if we examine a Grade 2 cellulite by means of a microscope, there will be pastiness as well as a decreased eleasticity of the skin. But a Grade 3 cellulite has all Grade 2 signs in addition to the visible roughness of the skin. Now some doubts may probably arise in your mind. Are there any symptoms of cellulite that we can easily recognize? How can we avoid cellulite? Whenever we search for the tips recommended for avoding cellulite, the fact that lies behind it resembles a proverb "Prevention is better than cure".


Symtpoms of cellulite
Some of the symtpoms of cellulite include

Bruises on the skin
Immobile skin
Elastic consistency of skin similar to that of rubber sheets
How to avoid Cellulite?

If you are a smoking person, you must quit smoking. Also you must maintain a healthy diet rich in fruits, vegetables, fluids and fibers. Try to avoid animal fats. Regular exercise is very important to maintain your health. It is very important if your regular exercise is a combination of aerobic exercise.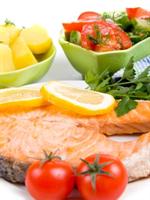 You must be familiar with the term aerobic exercise. This is a type of exercise that helps your heart to pump properly thereby quickening your breathing. Examples of team sports which will provide you aerobic exercise include hockey, swimming, rowing, basketball and soccer. Don't misunderstand these are the only sports that provide you aerobic exercise. Other sports that provide you aerobic exercise include running, biking, dancing as well as walking. Try to maintain a healthy weight throughout your life. Howard Murad, the famous Hollywood Dermatologist recommends certain foods like oranbge, grapefruits, berries, pomegranates, raw nuts, cauliflower, peanut butter to avoid cellulite. Suppose you might be a person suffering from cellulite. Then you must be searching for cellulite treatments. There are special clothings called compression garments which compress arteries thereby increasing the blood and lymph flow to reduce the appearance of cellulites. In the next paragraph, I will provide you information regarding the treatments for cellulite.


Treatments for cellulite- Is cellulite treatments effective?

Eventhough there are several treatments provided for cellulite, most of them are not proved to be more effective. Methylxanthines, a group of chemicals present in many cellulite creams is found suitable for the treatment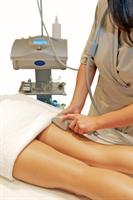 of cellulite. Other treatments include the use of dietary supplements, massage treatments, LASER therapy, mesotherapy, acupuncture, liposuction etc. But is this treatment effective or a waste of money? Let us look at the words of some famous dermatologists who are experts in this field. According to Howard Murad MD, Hollywood Dermatologist and author of The Cellulite Solution, cellulite is a skin problem and not a fat problem. This cellulite cells reside within the skin and cannot be burned as a fuel. So based on Murad's experience exercise or even liposuction won't help to treat cellulite. Some doctors are of the opinion that creams or lotions having methylxanthines are more effective in treating cellulite. It.s interesting to note that a study published in the journal Dermatologic Surgery in 1999, if the concentration of methylxanthine is higher, then better will be the cream wroks. It is recommended that if you are concerned with any cellulite, then you must consult a dermatologist as soon as possible. Avoid self medications.



Image courtesy: byebyecellulite.us, 29secrets.com, cellulitetreatmentaid.com, findhomeremedy.com