Health hazards of artificial nail extensions and how to treat it?

Do artificial nails have any health hazards? Yes, this article will give you information regarding it. Read this article to know more about the health hazards of fake nails like nail salons and health problems, nail fungus treatments, uv nail lamps and health issues, the side effects of MMA and EMA, before you use artificial nails.


Arifical nail extensions are nowadays considered to be the best fashion accessories by women in the world. This artificial nail extensions are known in different names. I think some names like false nails, fake nails or even fashion nails are familiar with you. In countries like China, USA, Europe and Indian subcontinent, this is a growing trend. One can even purchase this artificial nails from online fake nail shops, local nail salons or nail spas. Those who are interested to use this artificial nails, should go through the best branded artificial nail extension kits avialble online.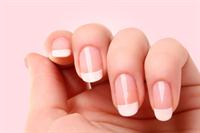 You might be interested to know, do this artificial nails have any health hazards? My answer is Yes. Even though this is one of the best signs of fashion, women must be aware about the health hazards associated with it. One must always keep in mind the health risks of an artificial nail if we use them.


Health hazards of artificial nails

Artificial nails always give your fingernails an attractive look. You might have seen some women beautifully decorating their nails. The health issues associated with artificial nails are very large. One should always remember the fact that the long term use as well as poorly fitted nails can hamper the natural nail growth and the nail bed itself. Some times it may also lead to the development of fungal infection. In some places like hospitals, they won't tolerate employees to have fake fiungernails because if it is not properly maintained it may spread infections to the newly born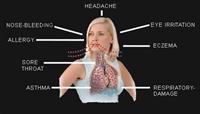 infants. In the late 1990's there were reports that the death of premature infants were blamed on an acrylic nail infection transmitted by a nurse. Based on the studies conducted by American Society for Surgery of the hand, acrylic nails eventhough are latest fashion trends, are capable of harboring a variety of bacteria. A truth thst lies behind those infections are that most of them requires surgeries. Extreme care must be taken if you wish to fix the fake nails at a nail salon. Do you know the reason? If not, check the following points to know the fact why we should select a good nail salon?


Health issues associated with nail salons and nail technicians

You must always try to select a reputable nail salon. If you are visitng a disreputable nail salon for fixing your nails, you are at a high risk of getting the infection as the salon is not following proper hygienic practices. If you have ever visited a nail salon, you might have noticed the presence of a strong odour while entering it. Remember that some flammable chemicals with strong odour are used in nail salons to fix artificial nails and they should be stored in a lockable metal cabinet. Majiority of the nail tehcnicians suffer from skin disorders and dermatitis. As a part fo the control measures, every nail salon staffs should wear protective gloves and must change them after each client. Latex, cotton lined or plastic disposable nitrile gloves are now available in the market. At the same time nail technicians must avoid direct contact with products containing sensitisers.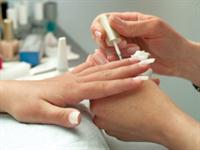 After you are having any skin contact with chemicals, it is better to use a ph neutral soap and a moisturizer. Now what about the ingredeints present in an artificial nail? Are they harmful to human beings? Go through the following points so that you may be able to understand why fake nails causes health issues?


Why false nails causes health problems in human beings?

Some highly flammable ingredients are present in this artificial nails. For example, consider methyl methacrylate, popularly known as MMA. MMA is a chemical that finds use in dentistry and flooring. But nowadays it is a major concern in artificial nail industry. Do you know the use of MMA in nail extensions and why it was banned in many places? I have already mentioned that it is chemical. In nail extension industry, MMA finds use as a glue to affix nail extensions. But as a respiratory sensitizer, which is responsible to cause serious skin reactions , permanent nail damage, nail loss etc, MMA was banned in many US states. You must be thinking only persons who use this artificial nails are more prone to those infections. This is absolutely wrong. In the case of a nail technician, who is having a long term exposure to MMA , their respiratory system and liver will be permananelty damaged. But now nail technicians use EMA(Ethyl Methacrylate) in the place of MMA as an alternative. When compared to MMA, this EMA has a larger molecular structure and is less able to penetrate the body tissue. But it is also having a potential risk of respiratory sensitization.

If the artificial nails are left on for more than 3 months, then definitely fungal infections occur because it is very easy for moisture to accumulate under the nail. An other shocking news is that women are likely to develop tumors on their hands from exposure to uv lamps that were used to fix artificial nails. Nail drills should not be used to etch the nail surface as etching produces nail dust thereby increasing the chance of nail infection. I hope after reading this paragraph, you all are aware about the health hazards of nail extensions. But now a doubt may arise in your mind. Is artificial nails safe? My answer is fake nails are not safe for your health. Don't fall on the outer beauty of anything. Before trying to use a fake nail, you must give prior importance to the health issues associated with fake nails.
In the next paragraph, I will provide some information regarding the anil fungus treatments, which might be helpful for a person suffering from artificial nail fungus.


How to treat nail fungus caused by artificial nails?
Nail fungus is common in people if they donot follow the instructions for keeping their artificial nails safely. The first thing you can do, if you suffer from artificial nail fungus, is to remove those fake nails and to cut down the natural nails short. Some examples of nail fungus treatments include the usage of vinegar, listerine, lavender oil, jojoba oil, homeopathic medicines, penlac(nail polish), oral antifungal medicines, antifungal creams etc. But make sure to use any of the above mentioned medicines only after consulting a doctor.

Image courtesy: bridalmusings.com, www.filtronic.se, northwestmilitary.com