Benefits and precautions to be taken while using glycolic acid skin care products

Are glycolic acid skin care products safe to our health? Yes, in somecases they are highly beneficial to our health. But certain precautions are needed while using glycolic acid skin care prodcuts. Read this article to know more about the merits of using glycolic acid skin care products, best glycolic acid skin care products, glycolic acid cosmetic products and precautions and many more!


Glycolic acid also known as dicarbonous acid or hydrozyacetic acid is represented by the molecular formula C2H4O3. In chemical terms glycolic acid is considered to be a crystalline solid with high solubility in water.
Before going into the pros and cons of glycolic acid in cosmetics, you might be interested to note that this is the smallest alpha hydroxy acid. Do you know the meaning of alpha hydroxy acid? If not, remember that alpha hydroxy acids are considered as naturally occurring or synthetic chemical compunds which consist of a carboxylic acid(R-COOH, where R-monoivalent functional group) substituted with a hydroxyl group on the adjacent carbon.

I hope you all got a small scientific information regarding glycolic acid. It's interesting to note that glycolic acid is present in majority of the skin care products available in the market nowadays. For example, the glycolic acid skin care products are glycolic acid toner, glycolic facial cleanser, glycolic acid 3 % facial wash, vitamin A glycolic cleanser, glycolic eye cream, vitamin A glycolic facial scrub, glycolic exfoliating wash, glytone fading lotion, glycolix 15 body lotion, glycolic acid hand and body lotion by Reviva labs, aqua glycolic hand and body lotion, litmus test glycolic acid facial cleansing gel, revitalizing glycolic cleanser, glytone rejuvenate body lotion and many more. I have listed only few names here. The excellent capability to penetrate skin makes glycolic acid an excellent ingredient of skin care products. You might be surprised to learn the positive effects of glycolic acid and at the sametime may have a little curiosity to know whether this glycolic acid has any pros or cons if used in cosmetic products.


Benefits of using glycolic acid daily products

Glycolic acid can improve the skin's appearance and texture. If you are using products containig glycolic acid, remember that they can refresh and refine our skin.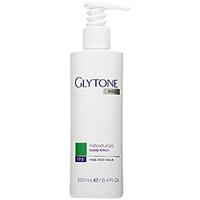 Another important feature of glycolic acid is related to the capability to work as an excellent exfoliant. Its important to note that glycolic acid is extensively used to treat wrinkles, acnes etc. Glycolic acid face creams are even used for treating dry skin. Cleansers containig glycolic acid as an ingredient will act as a strong anti-ageing product. In simple terms we can say that if glycolic acid is present in certain skin care products, they will bring fresh new skin to the surface of your skin by removing the outer layer of the dead skin cells on your skin. Even this AHA can lighten the discoloration of your skin also. In the above paragraph, I have mentioned a few items of glycolic acid daily products. If you are interested to have a quick facial, then you can have a glycolic acid facial peel as it is very easy to done. Some of the products are easily affordable and available at drug stores. In some glycolic acid brands, you can find UV ray blockers that can avoid sunburn. Do we need any precautions while using products containig glycolic acid? Of course, you have to be a little bit careful while using this products. Check out the following points to know more about it.


Precautions to be taken while using glycolic acid skin care products

Glycolic acid cosmetic products are used by majority of the people in the world mainly due to the positive effects. But we have to be little careful when using this products. You must always be diligent with sunscreen when using glycolic acid as your skin is much more susceptible to sunburn. People with very sensitive skin should not use products containing glycolic acid. If you feel irritation or redness or burning sensation in your skin after applying glycolic acid, stop using it and must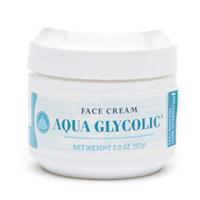 immediately consulted by a dermatologist for clearing the issue. Depending on the pH levels, glycolic acid is considered to be a strong irritant.

Extreme care must be taken to use the glycolic acid in moderate quantities. According to the American Academy of Dermatology, a glycolic acid peel can cause permanent color change on your skin. Studies have proved that women who are pregnant or breastfeeding must avoid glycolic acid products due to the increased sensitivity of the skin. According to the United States Food and Drug Administration, after application of glycolic acid , the skin will be sensitive to the sun for atleast 1 week. You must avoid the excessive usage of body lotion with glycolic acid. I donot know how many of you will follow the instructions on the label of the product? If you are not having the habit of reading instructions before using a product, then you must be careful while using glycolic acid products. You must use glycolic acid products only in the prescribed manner.


Image courtesy: americanlifestyle.com, chemistry.about.com, m-guide-to-skin-care.com