Traditional Handmade Indian Jewellery in Saudi Arabia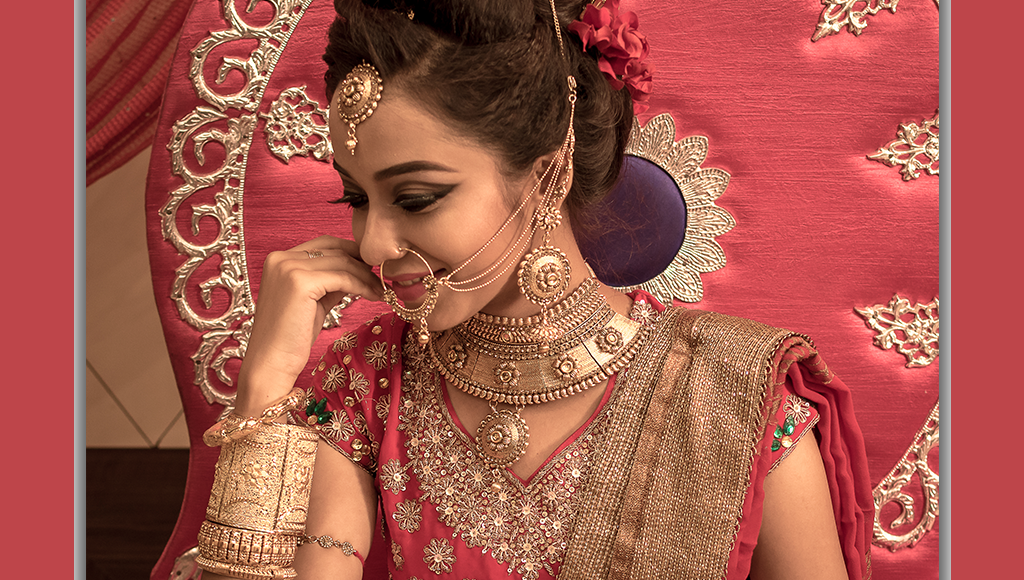 Traditional and handmade jewellery is loved by every woman. When it comes to gold jewellery, a woman would love to get the most exquisite collection. Like India, Saudi is one of the countries which offer a wide range of gold and diamond jewellery to the ornament lovers. This article would help you get an idea about the wide range of jewellery that can make your day special.


It's true that there is an inseparable connection between Indians and traditional gold jewellery. This strong connection made every woman think that her makeup is incomplete without some fine pieces of jewellery, which add much gleam to her personality. It doesn't matter, whether it's her big day or a festive season, she will love to outshine others with unique pieces of jewellery.
Traditional Indian jewellery with its excellent craftsmanship and stunning beauty is always calling to women. Gold jewellery studded with precious stones, diamonds and pearls in different designs and patterns always fascinate woman of any ages. With it's beautiful and intricate designs, tradition jewellery attracts the attention of everyone. A large number of Asians living in Saudi make this country one of the nations which sell a huge amount of gold and diamond jewellery.


Handmade Jewellery

It doesn't matter how modern we have become, our craze for traditional and handmade jewellery is unstoppable and it will remain the same with its ever increasing demand. When it comes to handmade jewellery, the charm of traditional handmade pieces outshines all other types of ornaments. Other than the value and sheer beauty of these handmade ornaments, the excellent craftsmanship and intricate designs make it really alluring for ornament lovers. Hence, to meet the increasing demand of jewellery lovers, the number of stores also rises offering exclusive design ornaments. Floral designs with a mix of contemporary patterns is an epitome of promise. From beadwork ornaments to expensive jewellery pieces made with kundans, emerald, rubies and other stonework jewellery, you can find a variety of hand-worked jewellery as per your changing fashion sense. If you are looking for traditional Indian jewellery in Saudi, find the most trusted and renowned jewellers to make a super shopping.


Antique Jewellery

Keeping justice to the name, this jewellery lost its popularity in the last decades when there occurred a dip in its mainstream production. But, antique ornaments have a wide appeal among the new generation because of its ancient look and the old lustre it keeps. Considering the increasing demand for antique gold and silver jewellery, most of the jewellery stores have special sections for this kind of ornaments.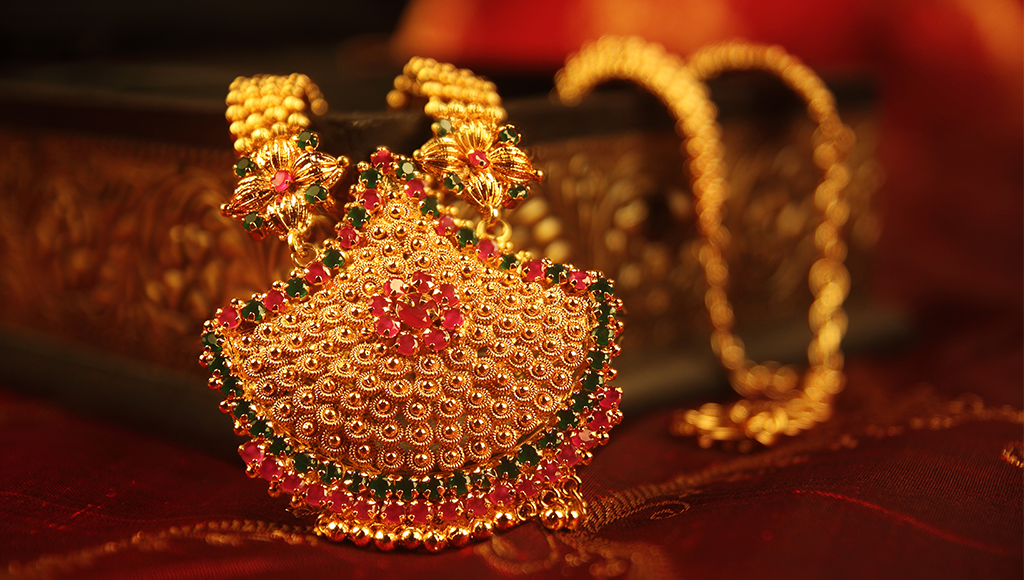 Antique jewellery is mostly preferred by the new generation to outshine her friends or to relish their favourite occasion. While the modern bride goes for dramatic showstoppers, antique pieces are preferred by brides who want to project their grace and serene personality.


Navratna Jewelry

Navratna jewellery is a traditional jewellery type chosen by Asians since ages. The speciality of this kind of jewellery is the nine precious stones studded on a single ornament. The faith behind this nine stones is that they will bring prosperity and ensure the wellness of the person who wears it. Because of its innate charm, astrological impact and horoscopical beliefs, Navaratna jewellery is used by Indians worldwide.


Temple Jewelry

As the name itself suggests, Temple jewellery was used in temples during the ancient time to embellish the idols of gods and goddesses. But the elegance of temple jewellery attracted millions of Indian brides; considering their demand, jewellery people started to manufacture this kind of jewellery. Though the popularity of divine temple jewellery made it quite expensive, this classic type embellished with precious gems and stones seized the heart of Indians. Temple jewellery comes in various motifs such as gods, goddesses, peacock etc.


Bridal Jewellery

No matter what religion you follow, you can find a wide variety of gold and diamond ornaments in Saudi Jewelleries for your bridal ceremony. Skillfully designed gold and diamond jewellery pieces will glamourize your special day and help you stand out with these unique collections. India follows a great tradition of bridal jewellery made with superior quality and beautiful designs to highlight the beauty of the bride. Though platinum and silver jewellery is gaining popularity, gold and diamond jewellery is still preferred by most Indians.

The flood of modern styles and patterns in gold jewellery couldn't move traditional Indian jewellery out of fashion and this type of jewellery is loved by Indian women like before. Apart from India, countries like Saudi Arabia also sells traditional and modern Indian style jewellery that attracts everyone's attention. Though the demands of people have changed, the well crafted and intricate traditional designs enthral every woman with its alluring effect. Undoubtedly, jewellery in Saudi will show you that there is nothing elegant as traditional handmade gold jewellery and its craze hasn't declined even by one percentage.