Bridal Jewellery Shopping; Points to Remember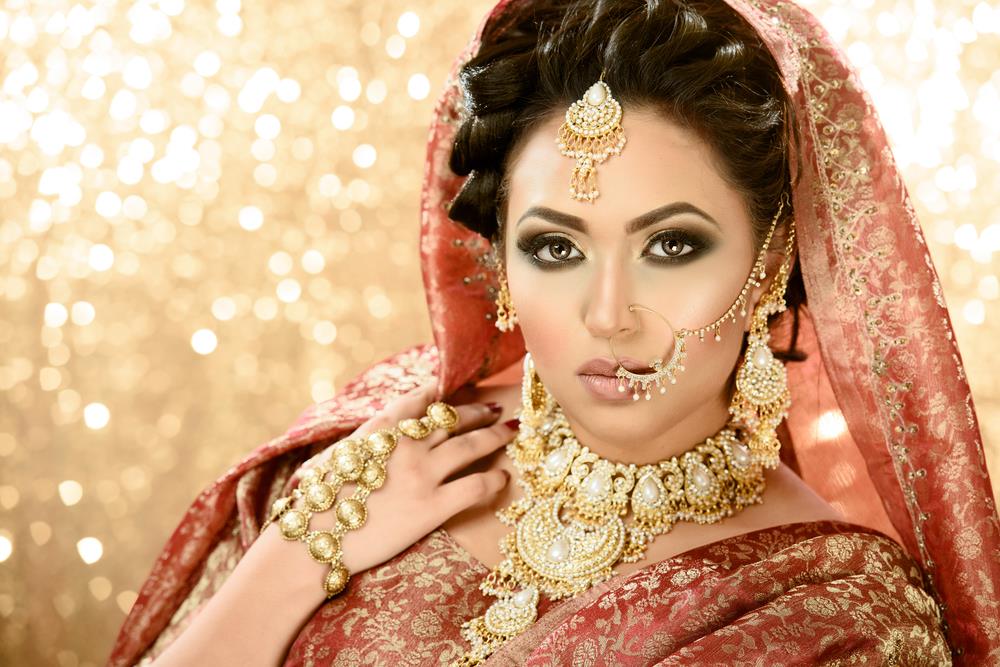 Jewellery shopping always demands great attention and thought. When it comes to bridal jewellery shopping, keeping a few points in mind will help to make your shopping worth for the money you spend. Read on and make your wedding shopping super economical and exciting


Wedding and jewellery are two terms that go hand-in-hand. It doesn't matter which country you belong and what kind of outfit you choose for your wedding, jewellery plays an important role in the trousseau. When it comes to Asian countries, they have a special affinity toward silver gold and diamond ornaments. Whether you are planning for a traditional grand wedding, a contemporary one, or one in a close circle, you might have some concepts about your wedding jewellery. Shopping for bridal jewellery can be a bit overwhelming because it's for your big day.

Countries like Saudi Arabia tops the list of locally manufactured and designed gold that is sold at cheaper rates. Hence you won't feel sorry for buying Saudi Jewellery. However, the abundance of jewellery designs and styles in the market will make it tough for you to take a decision on where and what to buy. Rather than focusing on quintessential designs, it is also important to consider the quality of the ornament while making your jewellery shopping exciting.

Must-Knows of Bridal Jewellery Shopping

Wedding day is one of the most priceless days in a woman's life. So every move you take on your wedding should be pure, rich and longlasting. So is the case with your big day shopping also. Now let's take a look at the most important factors you need to think on before stepping for bridal jewellery shopping.

Jewellery that Matches your Bridal Outfit

Before setting out the bridal jewellery shopping, you should decide what type of outfit you are going to wear on your big day and what jewellery will go with that dress. Be it traditional or contemporary, it would be ideal to choose the pieces that suit your wedding outfit. In Asian countries, especially India which hosts a wide range of culture, religion and tradition, the choice of jewellery is also different. The current trend shows that brides today are very much particular about their jewellery and hence they are ready to travel anywhere to buy the matching jewellery piece. Whatever jewellery you choose, it's important to maintain the balance with your wedding dress. If you are planning to wear a heavily decorated dress it will look best with understated jewellery items. On the other hand, your simple dress will be matched with eye-catching accessory and big statement jewellery items.

Set a budget for your Jewellery Purchase

Wedding is the time we tend to overspend. So not just set a budget, stick to it and this would be really helpful to get your bridal jewellery in the amount you wish to spend. Gorgeous jewellery need not be expensive; investing in simple but elegant designs which can be worn on other occasions and normal functions are great ideas while you shop. Choose jewellery that suits your style rather than focusing on gaudy items. It is also a great idea to opt for designs that can be interchanged like simple necklaces that can be worn as a bracelet or pendants. Exchanging old gold jewellery for newer designs is an age-old tradition that most people follow to stay in the budget. Sometimes it might be a long-term wish to wear the antique jewellery passed down to you by your mom or grandmother on your big day. Wearing that super polished old jewellery can make priceless joy on your mother's face.

Choose only Quality Gold and Diamond Jewellery

While buying gold and diamond jewellery, check the quality and purity of the ornament. Note the carat marking on the gold that indicates the amount of gold mixed with other metals. Higher the carat, greater will be the amount of gold in the ornament. While buying ornaments with diamonds and stones, make sure that your diamond ornament is quality tested with the 4 C's such as cut, colour, clarity and carat. You can even do a sandpaper test or fog test to check the authenticity of the diamond. Artificially made stones may be inexpensive but lack quality and purity when compared to natural stones. So be sure to make a quality purchase to avoid slips.

Pick Custom-made Jewellery

The outfits and ornaments of each wedding vary with the bride-grooms' tradition, culture, religion and various other aspects. As bridal jewellery is more of personalised style, there is a greater trend for custom-made jewellery pieces that go with their style and personality. A lot of jewellery brands nowadays sell handmade and custom-made jewellery as per the unique preference and taste of the bride. Since custom-made jewellery does not involve high profit margin, handcrafted and custom-made jewellery won't exceed your budget limit. When it comes to Indian jewellery designs, from elegant patterns to traditional temple designs, Indian jewellery stores offer a plethora of styles to choose from.

Where to Buy Bridal Jewellery?

The place which you opt for buying jewellery also plays an important role while planning to buy your bridal jewellery. You can find a good number of jewellery stores which offer beautiful ornaments. But it is very important to check the quality of the gold and diamond you select. Dubai, Saudi Arabia, India, Hong Kong, Bangkok and Zurich are the best countries to buy gold at an affordable rate. Saudi Arabia has a huge number of jewellery stores and as Saudi jewellery doesn't charge sales tax or VAT, those on a shoe-string can even buy gold jewellery in Saudi. If you are on a visit to Saudi or have anyone in this gold and oil-rich country, spend some money on the gold purchase. Definitely, it won't be that huge when compared to the many other jewellery hubs.

Hope no you know exactly what to buy, how to buy and where to buy your bridal jewellery. No matter whether you buy handcrafted jewellery or traditional jewellery or machine-made designer jewellery, keeping these points in mind would be helpful for you to wear breathtakingly beautiful jewellery on your big day.