Fashion stylist jobs: How to become a fashion stylist?

Interested in fashion stylist career? If yes, read this article to know the details of fashion stylist jobs regarding its fashion stylist associations, salary, fashion stylist schools and institutes, fashion stylist agencies, internships and many more! Be a future fashion stylist.


Fashion stylist is an excellent career in the modern fashion world. But many people donot know much about the fashion stylist jobs. Actually they are persons having the responsibility for giving helpful advice to clients in fashion related problems, thereby helping them to dress appropriately for different occasions. As the name indicates, this is a stylish career in fashion world. This type of job is not popular in all countries. But in US, this is considered to be a growing career. This fashion stylists are considered to be image consultants or professional shoppers who work on adveritsements, styling for models, styling for fashion magazines, movies etc.If you have read the tips to become a fashion magazine editor, I guess you understand the importance of a fashion stylist there. Don't consider all this fashion stylists work under an organization. Some may be hired for companies to work on contract basis, while others work on a self employment basis. If you have asked about this career to any of the popular fashion stylists, you can hear them saying like this is a rewarding career. Some popular fashion magazines like Teen Vogue utilizes the work of a fashion stylists. Remember that fashion stylists with experience can earn $35000 per year.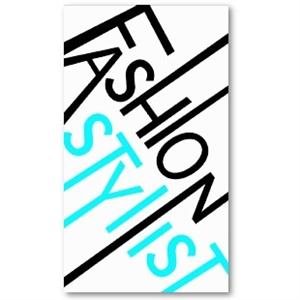 But the key factor to be a fashion stylist is the awareness of fashion trends.


Tips to become a fashion stylist

We people are always interested to know the tips for a success. Here you will get the tips to become a fashion stylist. If you are interested to become a fashion stylist, then you will need an education in fashion design or styling and experience as an intern or stylist assistant. Some of the top institutes that provide fashion stylist courses include Southampton Solent University, FIDM USA, California State University, North Dakota University and New York University. But don't expect huge salary in the beginning. Perhaps you may have to work long hours for little pay. Try to concentrate more on learning sewing skills, fabrics and fittings. An example of an institute which gives training classes in fashion is mentioned below.


Los Angeles Trade Technical College
400 West Washington Blvd.
Los Angeles, CA 90015 (213) 763-7000
www.lattc.edu
Fashion Institute of Design & Merchandising Los Angeles Campus
919 South Grand Avenue Los Angeles,
CA 90015 (213) 624-1200
Fax: (213) 624-4799
www.fidm.com


Keep in mind to develop a design portfolio so that it will be helpful for you in job and internship interviews. Before entering the world of fashion stylist, try to work as a stylist assistant so that you can learn exactly how the job works. If you are getting less payment in this way, don't get upset as it will be your stepping stone to success. Never consider job as too small for you. Working this way will help you to get good connections in fashion industry. But some important qualities required to become a fashion stylist includes sense of style and loads of creativity. You must have a pleasing personality and good presentation skills. In certain cases you can take up crash courses in fields related to fashion and style. Some institutes offer training programs where individuals can take up internships. That means this professions doesnot require any formal qualifications, but if you have a degree in fashion and design, that will be your additional qualifications.

You must prepare a fashion styling kit that includes buttons, thread and needle, pins and toupee tape that will be helpful for you in this profession. If possible try to visit a garment factory to learn the techniques for making minor adjustments in garments. When organizing portfolio with pictures of past jobs, try to use a professional photographer so as to get quality pictures. You can even attract future clients by creating a website and advertising your services there. These are some basic tips regarding this profession. But be sure to be polite to our clients when talking to them. Don't make your clients wait for you. If you make respect their time, they will also respect you in return. In general remember that the primary way to enter the field of fashion stylist is to work as an assistant with an established stylist. Here is the tip which might help you to become an assistant fashion stylist. After establishing your career as a renowned fashion stylist, if interested you can take memberships in fashion stylist associations also. The details are given below.


Fashion Group International (FGI)
(212) 593-1715
www.fgi.org
Los Angeles Chapter
losangeles.fgi.org
Association of Image Consultants International
info@aici.org
www.aici.org


You can even provide your details in a fashion stylist employment agency which provides freelance assignments for fashion stylists. The details are

Cloutier Agency
1026 Montana Ave.
Santa Monica,
CA 90403
(310) 394-8813
Artists Untied
www.artistuntied.com
Los Angeles Office
(323) 933-0200
Image courtesy: 4makeupartists.com