Pros and cons of types of modeling jobs

Trying to take a modeling job? If yes, wait for a while and read this article to know the pros and cons of types of modeling jobs like modeling agents, modeling photographers, hair-stylists, make-up artists and many more!


Modeling jobs as I mentioned earlier is a dream profession of young people. Before going into the details regarding this topic, I think it's better for you to read the pros and cons of a modeling profession. Here I will give short information regarding the different types of modeling jobs with their pros and cons. First of all I would like to mention that modeling is career similar to any other jobs. Here the models are working to make a living. I think some people are of the opinion that only models work for modeling profession. But this is wrong. So for your convenience, I will provide the information regarding some types of modeling jobs.


Some modeling jobs with their pros and cons


Modeling agents


Modeling photographers


Hair stylists


Make-up artists


Modeling agents- A job with pros and cons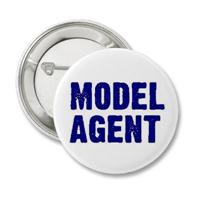 Who are modeling agents? I think from the word itself you got some important points regarding it. Modeling agents play an important role in as we all know. To be modeling agents is not so easy. The important fact is that modeling agents should have experience in the modeling world, especially having contact with fashion buyers, media, photographers and more. The responsibilities of a modeling agent include booking fashion shows and shoots, responsible for the safety of women, children as well as men that you have on your books, organizing payments to each model etc. In general we can say that a modeling agent will be in charge of large accounts. Some of you may have a doubt regarding the office hours of an agent. It's simple. A modeling agent has normal office hours unless there is an emergency. Then what about the salary?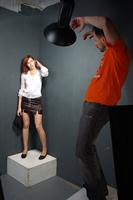 Even though a modeling agent only get paid the commission from the models jobs, a modeling agent will earn a good salary that is stable every month. But do these professions have any negative side effects? Yes. I know you all wanted to know about it. A modeling agent needs to deal with all the problems that arise from the modeling profession. In this way he will have to suffer a lot of stress. Apart from this, he had to manage models, photographers and plan bookings. So without doubt we can say that in this job stress is playing an important role. Since this is a big field, there will be competition with other agents also. This is a common fact in all other professions. Some people may be interested to open their own modeling agency, in that case remember that there will be huge capital outlay.


Modeling photographers: It's pros and cons

You might be a candidate interested to become a modeling photographer in future. So if you are a person with keen interest in modeling photography, the important fact needed is to have a good portfolio of images you have taken. Without doubt I can say that photography is a profession that everyone can enjoy. Since you wish to work in a fashion field, you will be able to become a part of the changing trends.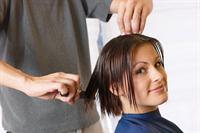 The responsibilities of a modeling photographer include taking the headshots of models entering a modeling agency thereby helping them to get a portfolio together. Remember that there is quite a lot of stress involved in this profession. One negative point of this work is the long hours taken to shoot, process or edit the work.


Hair-stylists and make-up artists for a model: its pros and cons

Hair-stylists and make-up artists are having good position in a modeling profession. An expert with hair brush or make-up brush will be required by the models so as to get them ready for fashion shows, ramp work etc. In general we can say that a hair-stylists and make-up artists should be an expert who is ready to make quick changes with hair and make-up.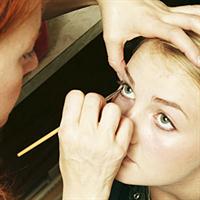 Hair stylists will get the opportunity to work in interesting places instead of a salon. More ever they will get paid very well for this exciting career. One important negative side of this hair-stylist profession is the long hours of work. But for a make-up artist, they will be able to do fun make-up for fashion shows. The work done by a make-up artist will be seen worldwide in many campaigns. In simple terms we can say that a make-up artist will be easily recognized in the fashion industry. The job of a make-up artist has some side effects like long hours works, sometimes uncomfortable conditions for working, fast changes of make-up in the case of fashion shows etc. If you wish to take any of the above mentioned posts, check the pros and cons of this jobs so that you will be able to decide your career.



Image courtesy: talalmasood.com, thisiswhaticallfashion.blogspot.com, jobdiagnosis.wordpress.com, mainstreetmemories.blogspot.com